Many businesses feel that having a website online is enough, and think they can get away with creating a simple site with some type of free website builder. The truth is the design of your website is more important than you might initially think. Take your own search and viewing habits and recount all the times a design or poor load speed made you exit quickly and go back to the search results for something better. You don't want that to be your visitors. Rochester Minnesota is a highly competitive city and businesses will use any advantage they can get in order to stand out among the competition.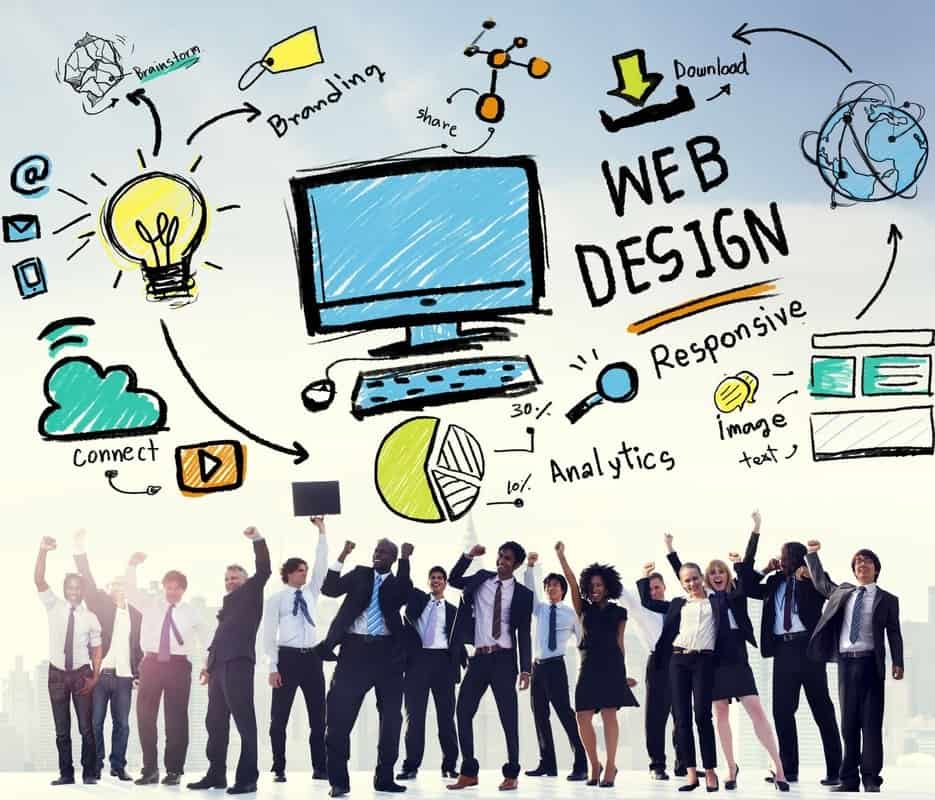 Since so many people are using the internet to gather information, web design is usually a company's first impression tool for the online marketplace. Therefore, web design becomes one of the major advantages you should be utilizing.
A professional web design company is going to be well versed with the latest web trends, user functionality, friendliness and colors and layouts that convey trust, and an urge to seek more information or buy now.
Investing in a professional website will be worth every penny spent in the long run. You wouldn't go at building your office by yourself, you would hire a contractor. Well, your website is like your online office. When people visit your website that is the feeling you want to convey. If you use a free online web building tool, how many other websites do you think are going to look just like yours?
The goal is to be unique. When people find your online office they need to feel comfortable, find information easily and have all their questions answered. A local web design company like WebDesignValley.com has experience making high converting websites for businesses in Rochester, Minnesota.
We know what it takes to turn internet users into customers. If you currently have a website and it is not bringing in enough calls or sales leads, it is acting like a slacking employee. It may be time to terminate it and start fresh, or even think about including digital marketing in the mix.
We know the key factors to create a professional, high converting website. Factors that you probably aren't even aware of, things like on-site SEO optimization. That is how to make your site search engines friendly and user-friendly with a fasting loading website.
In the fast-paced world of the internet; people are not willing to wait more than a few seconds for a web page to load. Also, search engines are aware of your website's load time and they dislike slow loading pages as much as people do. How fast is your free built site going to load?
We know how to make your site into a high converting machine. Our team has experience with proper color schemes, how to sway online readers with content and pictures, even down to moving web readers eyes around the page with the design of it. Factors like this increase conversion rates and make you more money. These details cannot be overlooked and this is just a small sample of what you need to consider.
Too many businesses think that their website isn't seeing much traffic because there just aren't enough people doing proper online searches to find the site. This isn't true. There are more than enough people online each day; you just need to know how to leverage your web design in order to take advantage of those internet users and visitors that you may already be receiving.
Rochester is a fast growing city and a competitive place to do business. Let's our team at WebDesignValley.com help you establish a strong web presence. Contact us today for a free consultation!